Automatically message visitors on your website, using Chatlio triggers.
With Chatlio Triggers, you can automatically reach out to your website's visitors based on a specific page they are viewing, their location, or their behaviours.
Triggers can help to increase your visitors' engagement, and improve conversions by allowing you to answer questions and offer suggestions in a timely, helpful way.
After you've created a trigger, Chatlio can automatically send a predefined message to your visitors when they reach a specific page on your website. You can also target specific customer behaviours dynamically, by using our Triggers API.
Follow these steps to create an automatic message to visitors on your website:
Step 1. Decide which page you would like to target visitors on.
In our example below we are going to target Chatlio's pricing page. Triggers are great for sales pages as you can directly target users who have been looking in to your service or product, so for this example we are going to target the URL: https://chatlio.com/pricing/
Step 2. In the Chatlio dashboard, select Triggers.
Step 3. Click "Create your first trigger"
Step 4. On your new trigger's settings page, customize the message you would like to send visitors, set a timed delay (in seconds) before the message should appear, and input the URL of the page that you would like the message to appear on. After customizing your trigger, remember to select "Save".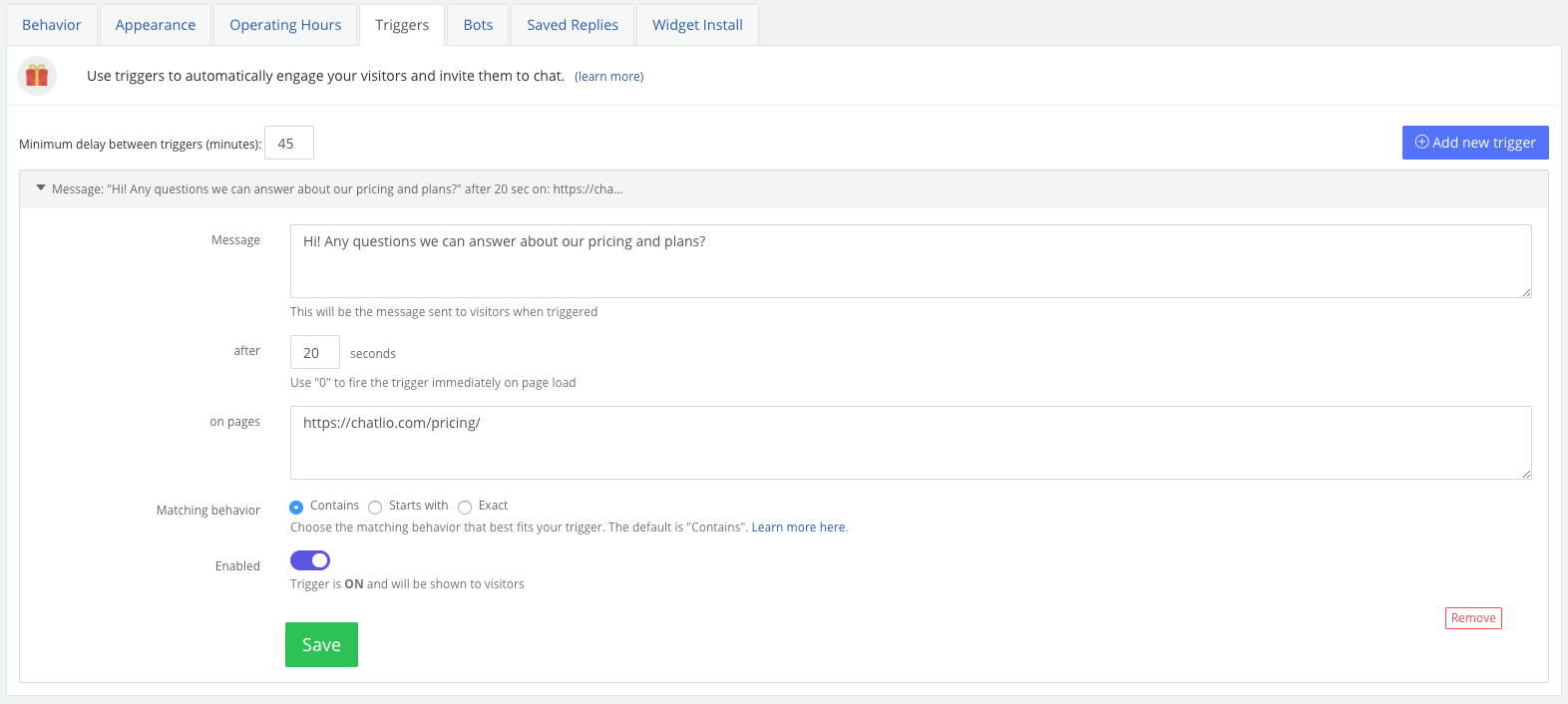 Step 5. That's it! Visit the page you defined to check out your trigger in action!