Ask your visitors for email and name
You can require users to enter their name and email prior to chatting. When you enable the option in the Chatlio dashboard, new visitors to your Chatlio-enabled site will first see a version of your widget that prompts them for their name and email before starting to chat. Once entered, they will not be asked to enter their information again.
The information provided by the visitor is sent to Chatlio using the same _identify() call that you can use yourself to send additional information about your visitors to your Slack channel. Be aware that if you are sending information using _identify() you should probably disable the information prompting option to avoid overwriting the data.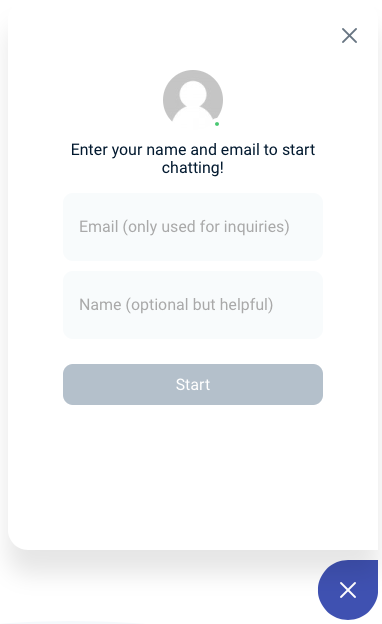 :(
Your browser is out-of-date!
This website is built using latest technogies. Unfortunately your browser doesn't support those. Please update your browser to view this website correctly. Thank you.Update my browser now