Chatlio Zapier App
What is Zapier?
Zapier is an online automation tool that connects Chatlio with other apps. This allows you to connect different systems and automate tasks. An example of this could be posting offline messages to your support ticket system such as Zendesk or sending chats as leads into a CRM such as Salesforce.
Integrating Chatlio using Zapier
To get started with Zapier, start by going here to install and setup the Chatlio app.
Click "Accept Invite & Build a Zap"
In the Zapier Dashboard click "Make a Zap" and search for the Chatlio App.
Here is an example of forwarding Chatlio offline messages to Helpscout (an email support system similar to Zendesk)
Step 1.
Create a new Zap and search for the Chatlio app (installed using above link).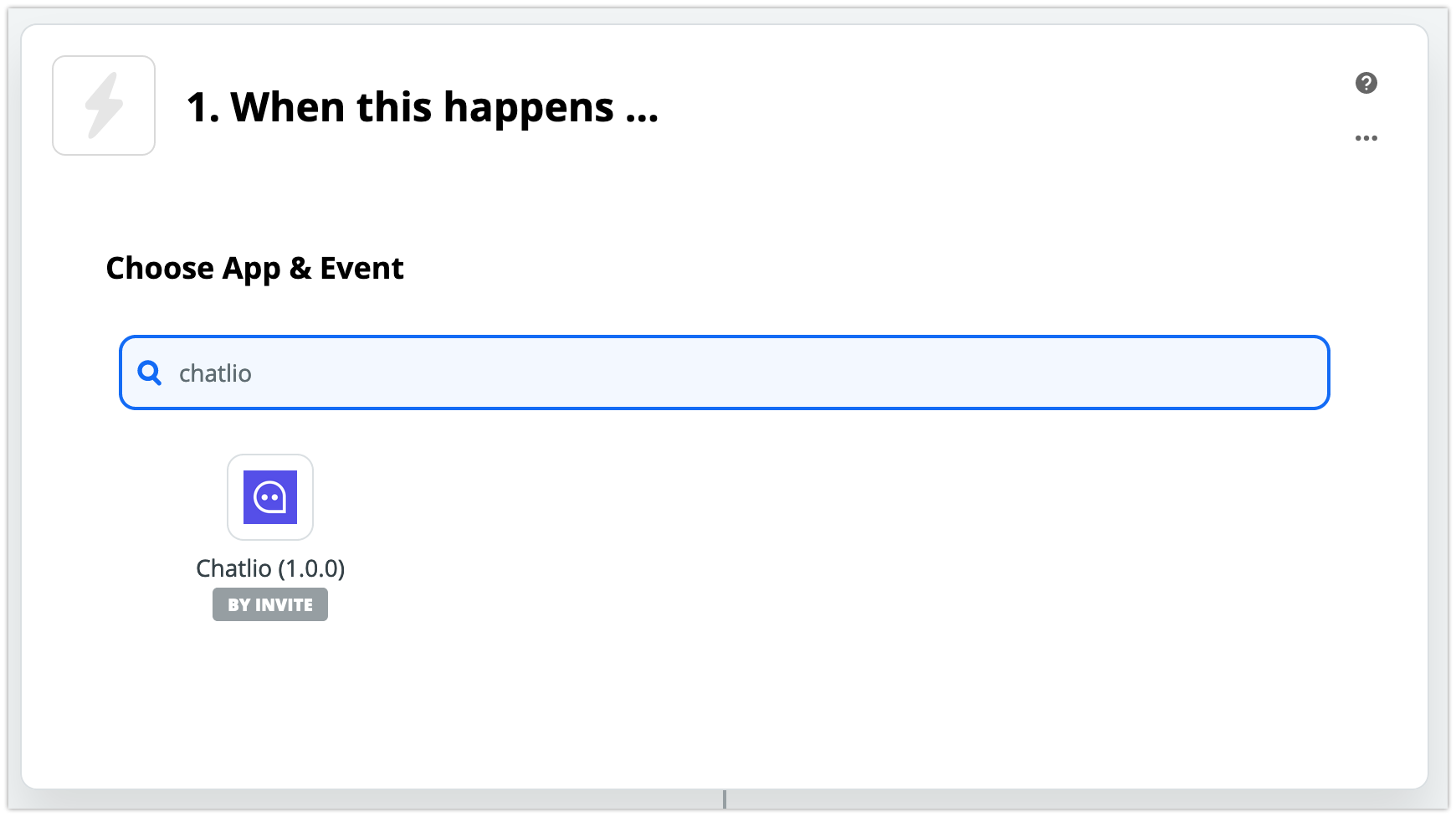 Step 2.
Choose your trigger event, for this example we will will choose Offline Message although you could choose any event depending on the task you would like to automate.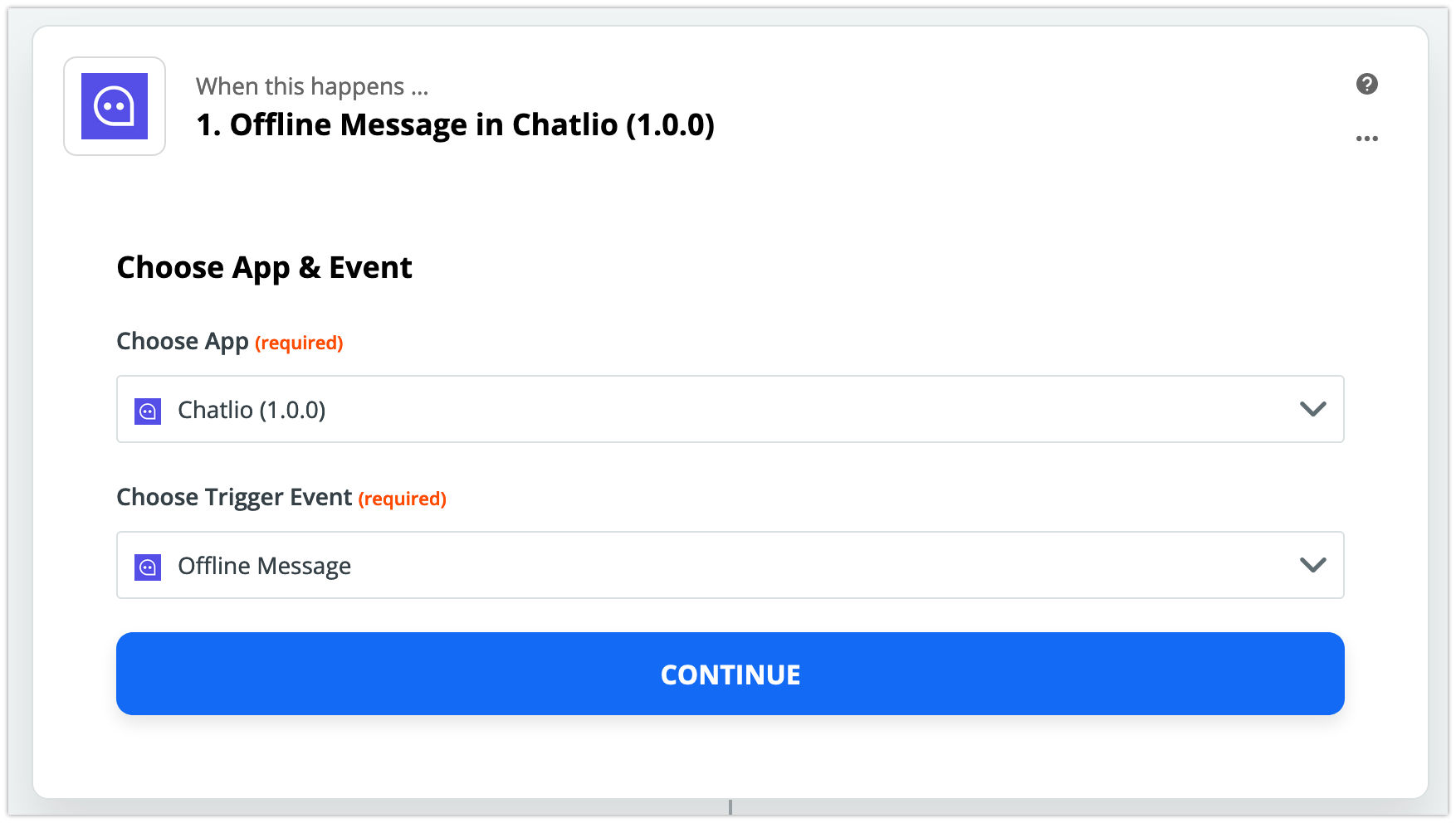 Step 3.
After clicking continue you will be prompted to sign into Chatlio.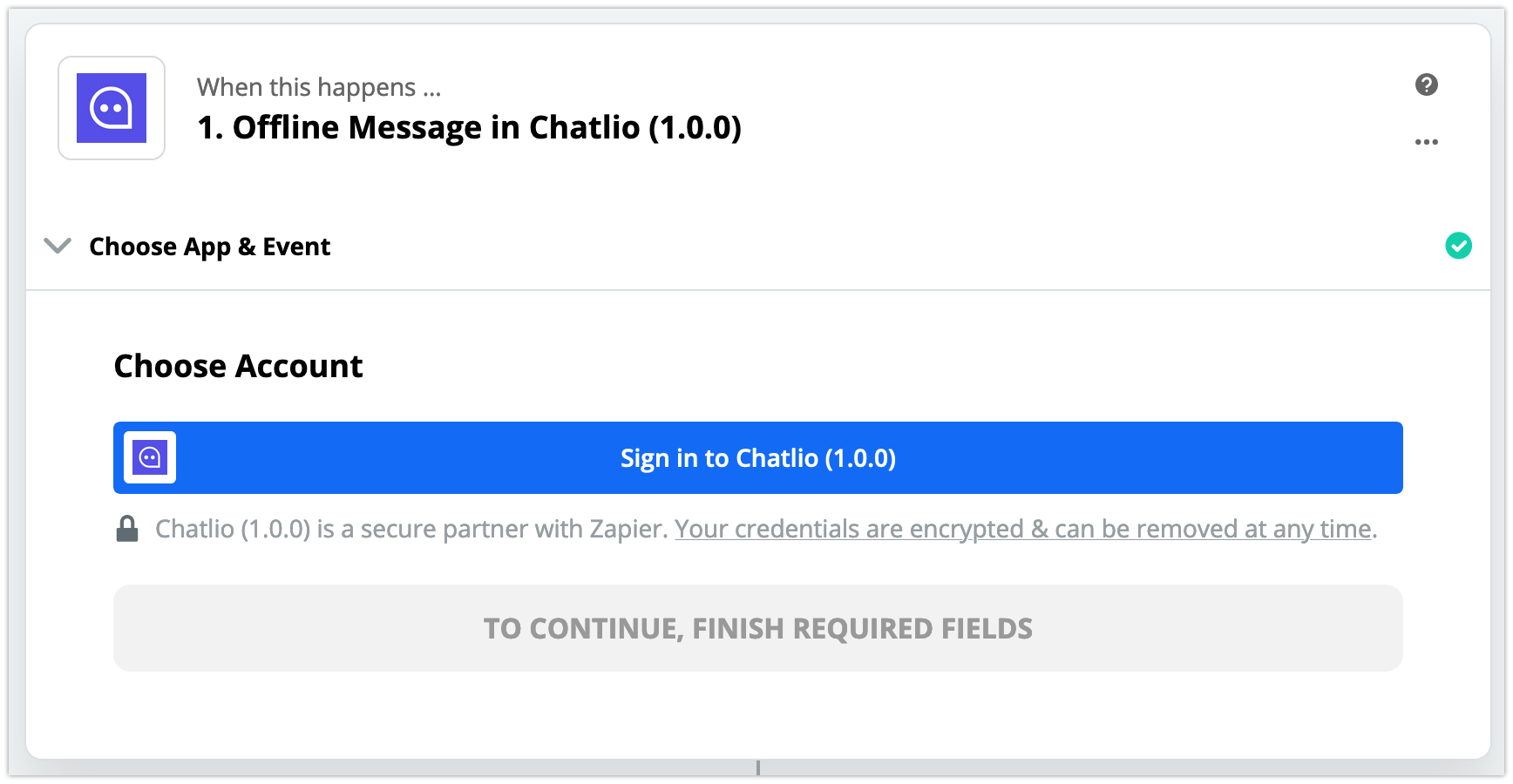 Step 4.
After clicking "Sign In" you will be asked to enter an API Key. This key is located under the Behavior Dashboard, scroll to the "Webhooks and post-chat actions" section and look for "Zapier API Key". Click the eye icon to uncover and copy.
Step 5.
Paste the Zapier API Key and click Yes, Continue.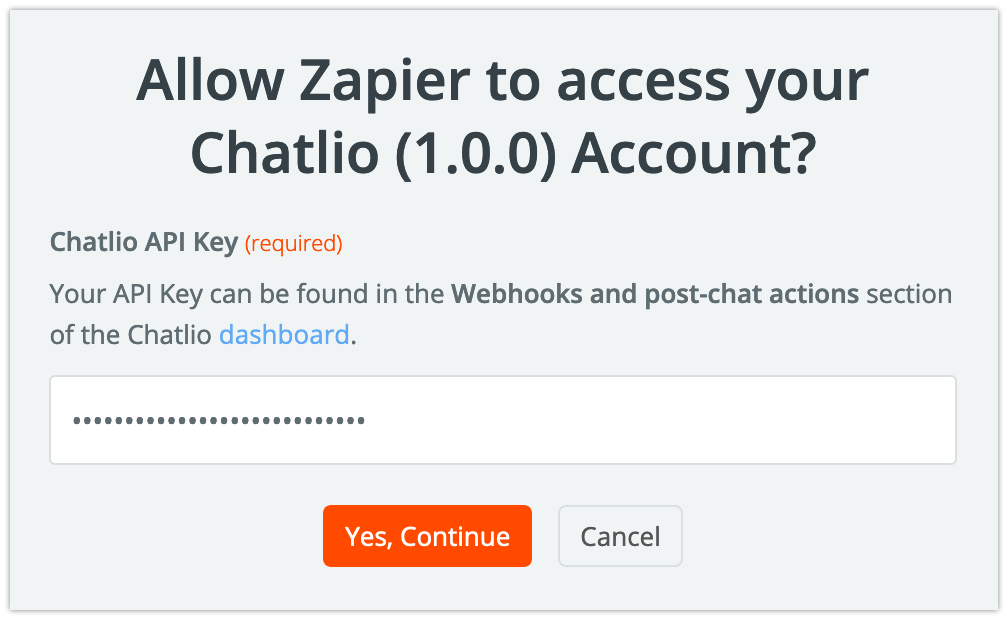 Step 6.
Choose your Chatlio account.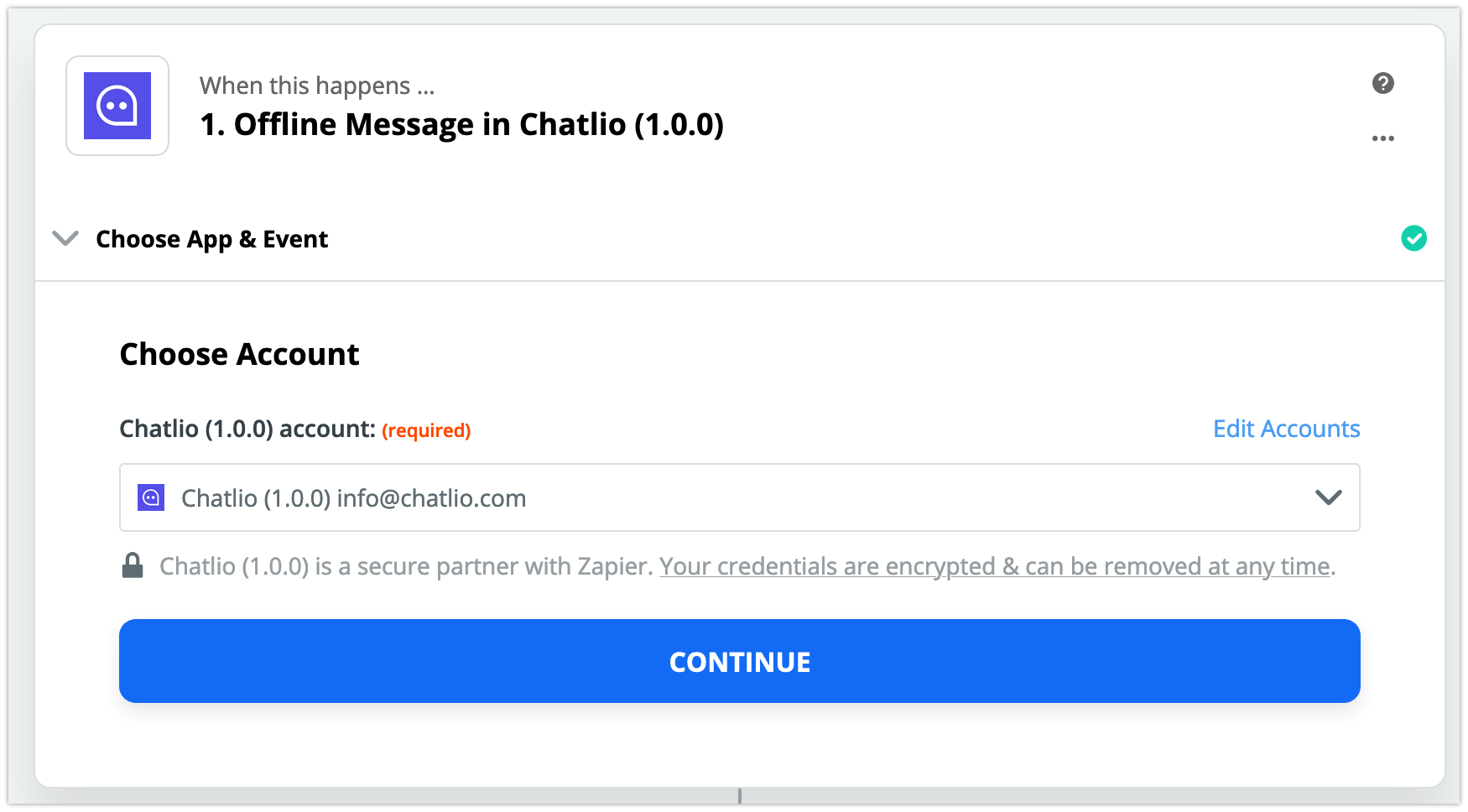 Step 7.
From the dropwdown select the Chatlio widget that you want associated with this Trigger.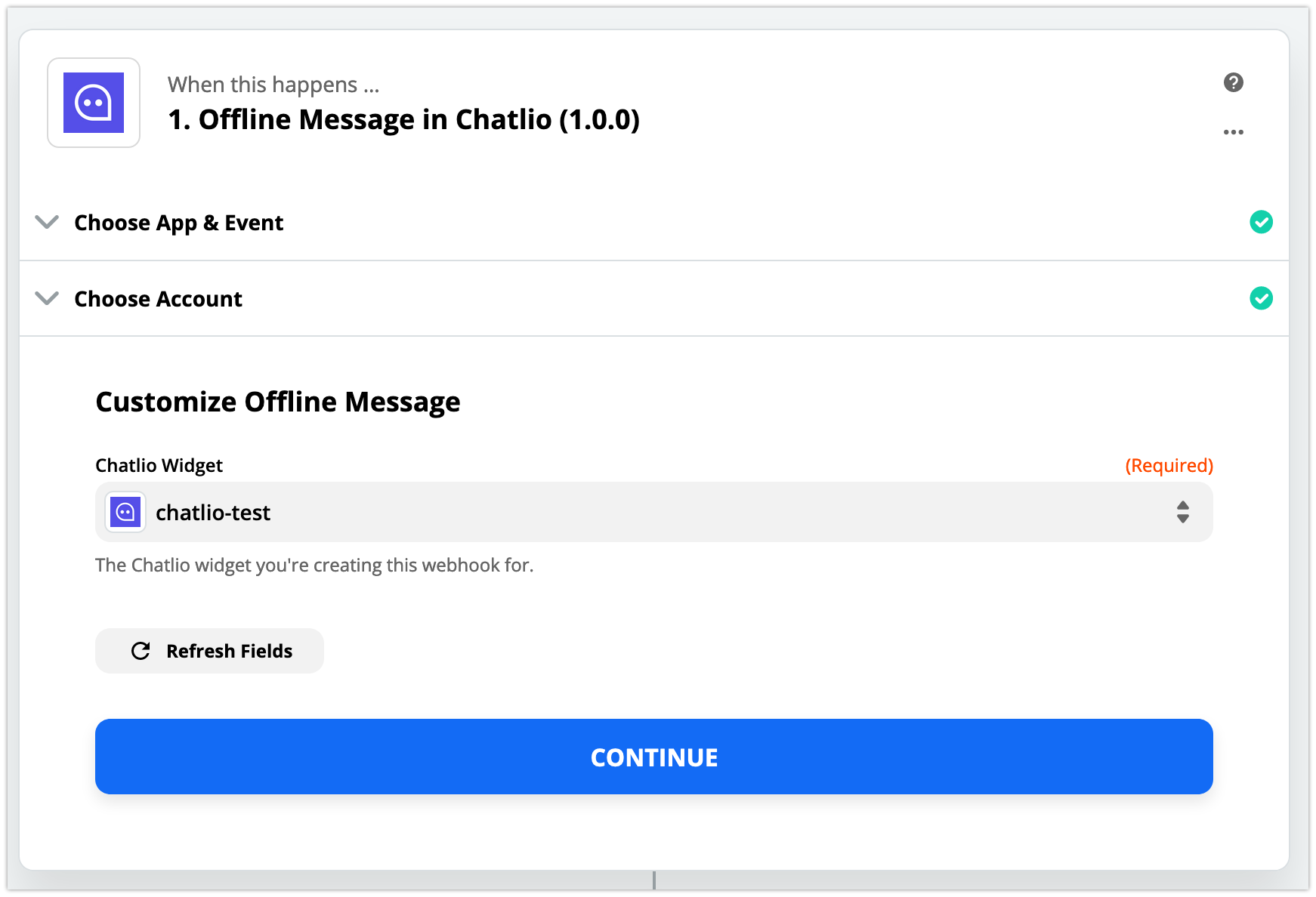 Step 8.
Customize the offline message fields and test by triggering a sample offline message in Chatlio and wait for Zapier to see it.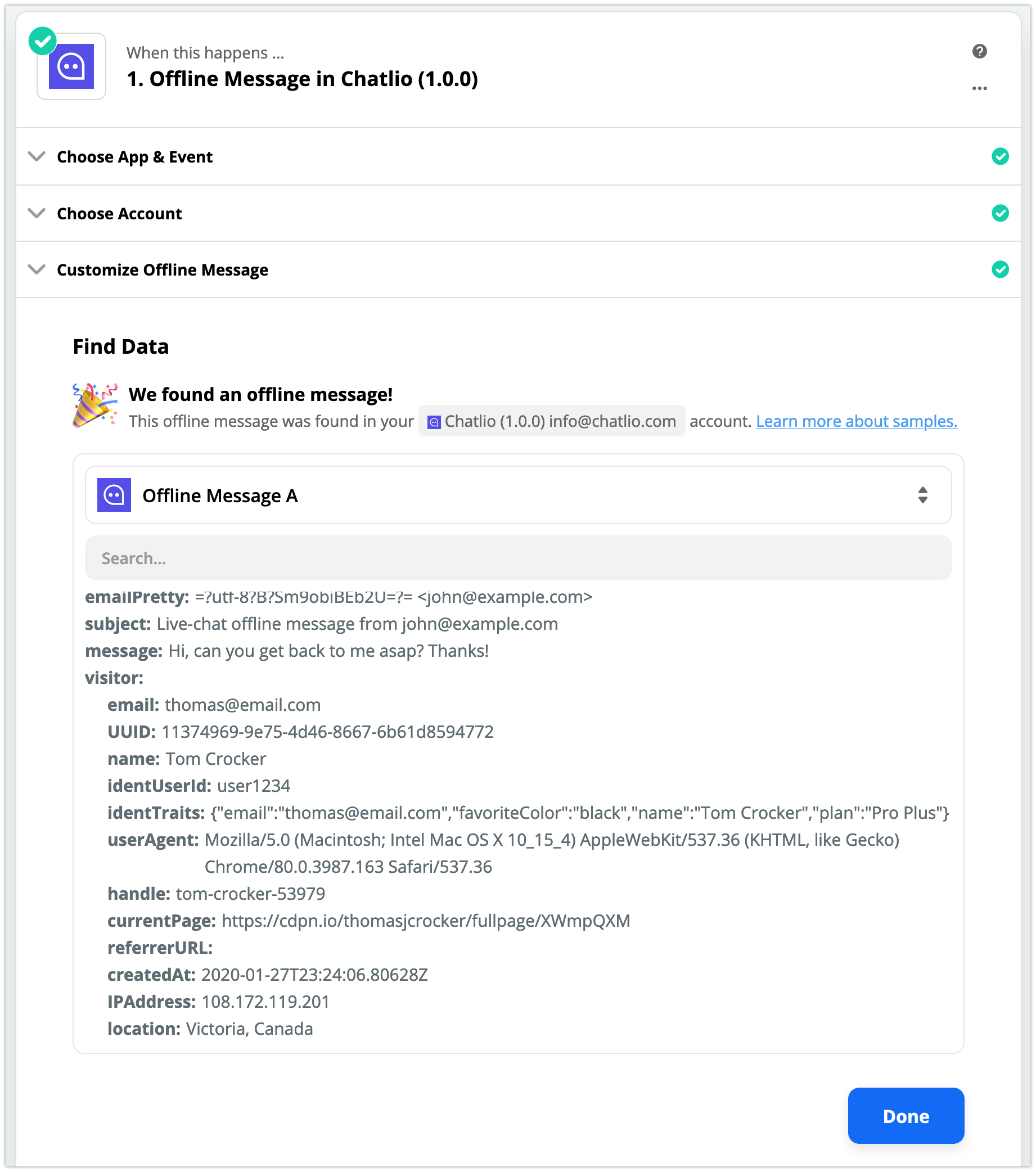 Step 9.
Now the fun begins, choose the 3rd party app you want to forward offline messages to. Example, here is Helpscout. Choose your action and add further steps if required.
Turn on your Zap and give it another test. You should be good to go.
Don't hesitate to contact us using the Chatlio widget below for more help.